Sophia Etling
Graduate Student Therapist
MSW Candidate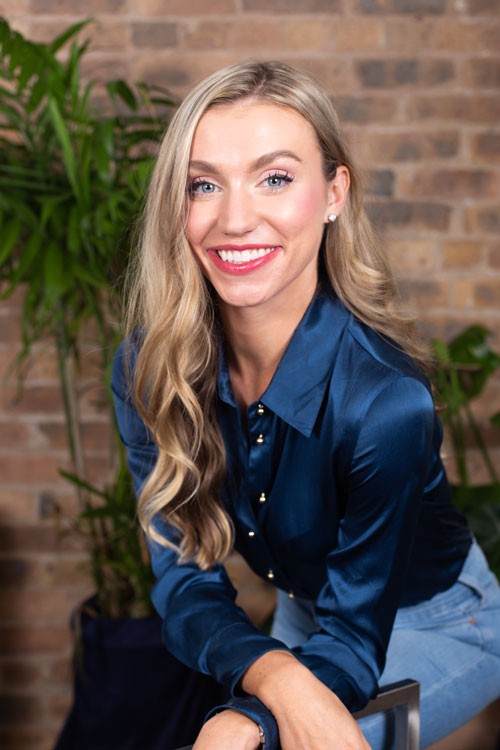 Degrees:
BS, Northwestern University, 2018
MA, University of Chicago, Expected 2022
Certifications:
Birth Doula, Doulas of North America (DONA), 2018
You are the expert on your own identities and experiences. My job as a therapist is to bear witness to your experiences and empower you to gain the skills you need to make change in your life. My office is a judgement-free zone for us to grow, process, and learn together. Real change can only be facilitated once we build a trusting relationship.
Above all, I strive to be a trauma-informed therapist. I recognize that trauma comes in many forms: individual, collective, and generational. I seek to build a safe, trustworthy, and transparent environment, marked by collaboration and mutuality. Ultimately, I seek to help you recognize that you have all the tools inside to find your voice, empower yourself, and make healthy choices.
My identities as a queer woman, an artist, a birth doula, and a trauma survivor are reflected in my approach to therapy. I have experience working with survivors of complex trauma and community violence, as well as in the sex worker and LGBTQIA+ communities. I believe that all human beings are inherently resilient, and everyone deserves support in their time of need.
Area of Focus & Specialization
Sexual Trauma
Birth Trauma
Pregnancy, Postpartum, and Infertility Counseling
Family of Origin Concerns
Depression, Anxiety, & Stress
LGBTQIA+ Affirmative Practice
Poly & Non-Monogamy Affirming Practice
Sex Worker Affirming Practice
Individuals
Relationships (triads, polycules, metamours, constellations, couples.)
Families (chosen & family of origin)
Adolescents
LGBTQ Affirmative Practice
Relational approaches
Feminist Approaches
Cognitive Behavioral Therapy
Psychodynamic Approaches