Our Live Oak community was created over time with a great deal of thought, sensitivity, struggle, love and commitment. Live Oak's leaders and staff hoped, and continue to aspire to create a place where others can grow, learn, share, struggle and belong while doing the work they believe in.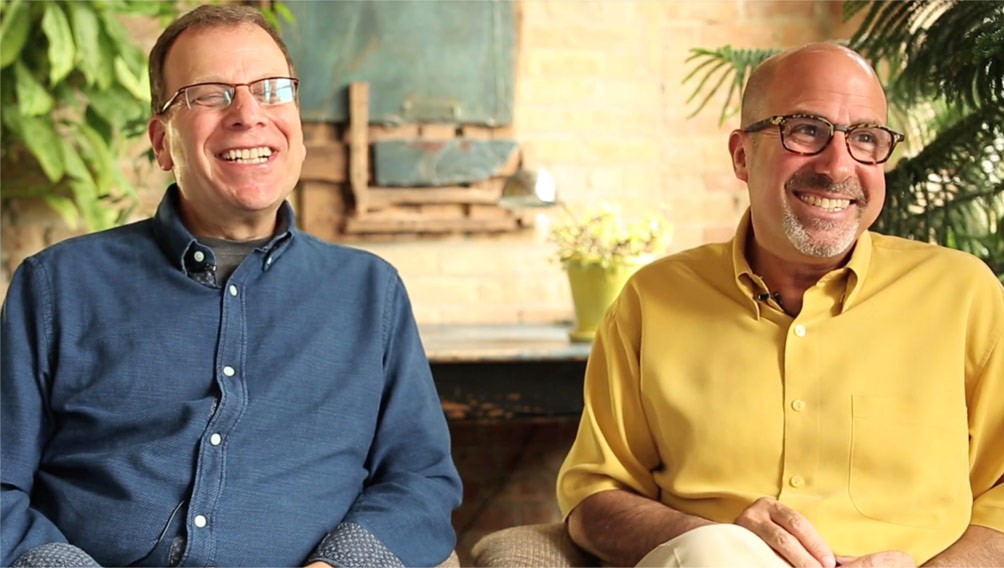 Growing from "Good Therapy"
Live Oak incorporated in 2004 but its history goes back to 1995 when Jeff Levy and Bruce Koff first met as the result of a shared client. Bruce was in private practice in Chicago and had been seeing a young Black woman who was a survivor of sexual abuse, and Jeff was facilitating a group for female survivors. This young woman was in that group, and Jeff and Bruce began collaborating about how to best meet her needs.
Within months of collaborating, they learned their styles and beliefs about "good therapy" were similar, and they began to wonder about how they could work together more regularly. With Bruce's practice focusing on gay men and Jeff's practice focusing on trauma, they decided to co-facilitate their first group for gay male survivors of childhood sexual abuse, and launched it in 1996. Neither of them having facilitated a group of this nature, and not having worked so closely with one another, they were faced with many challenges. Certainly, there were the clinical challenges of working with men who were dealing with the effects of interrelated stigmas. Additionally, they had to learn to work together closely, how to support one another, and how to negotiate constructive conflict. As a result, they both grew in ways neither of them thought possible.
They continued this collaboration for several more groups and Jeff eventually moved his practice to Lakeview in Chicago, across the hall from Bruce's. With greater geographic proximity there were now more opportunities to have conversations about growing their practices and moving them together in some way. They began sharing more cases, had regular weekly consultation meetings, talked clinically about cases and professional issues, and discussed the challenges of being in solo private practice. They supported each other and found comfort in their growing professional partnership.
They dreamed about space, others with whom they would work, training other professionals, collegiality, and how they could do better work for and with their clients. As conversations became more serious about creating some type of "entity," they also learned more about each other. They struggled with how to create something brand new: a fully authentic space where trust was steadily built and conflict was resolved quickly yet productively. In 2003, they began developing an action plan to consolidate their practices.
As Bruce and Jeff started thinking of names for their organization, [or of what is now Live Oak, Inc], they wanted something that represented strength, growth, integration, connection, and life.Bruce shared with Jeff a Walt Whitman poem about a live oak growing in Louisiana. The poem touched Jeff immediately, and he later shared a poem he had written when he was 14 years old – about a lonely oak tree.And Live Oak was born.They incorporated Live Oak, Inc. on July 1, 2004, and fully merged their individual practices on January 1, 2005.
Then, in 2012, several director level positions, including a Director of Programs and Administration, were created. Corina Mattson joined the organization in this role bringing years of experience working in community mental health organizations and in academic settings providing supervision to students in a marriage and family therapy program. In her role at Live Oak, Corina further developed the organization's infrastructure and helped initiate systems for training—both within Live Oak, and for organizations in the Chicagoland community and beyond.
Corina's systemic lens, also supported the organization in continuing to hone its focus on multicultural and multisystemic work. And consistent with Jeff and Bruce's vision of understanding the impact of stigma and marginalization, Corina also helped the organization continue to look at the impact of holding multiple identities and their intersections; those identities attached with privilege, identities that have been attached with oppression, and those identities that hold bothoppression and privilege. And on January 1, 2018, Corina became the owner and CEO of Live Oak.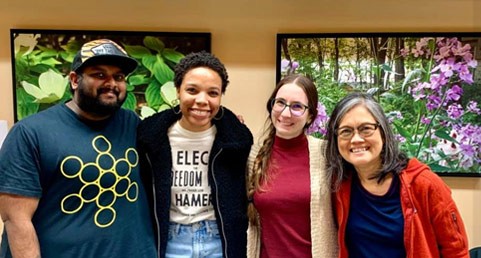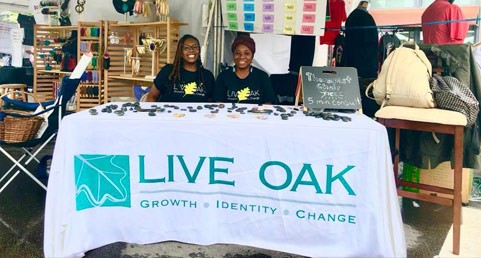 Since Live Oak was founded, it has grown in multiple and varied ways, including a transition in 2012 from a few full-time clinicians and multiple part-time clinicians, to a model in which everyone was a full-time employee. This shift allowed a greater focus on collaborative work and developing a community of therapists with shared vision and shared philosophy.  Since this shift, Live Oak has grown to an organization of more than 30 staff members with three locations around the Chicagoland area.
Our Values
At Live Oak, we believe that the roots of a healthy life are integrity, authenticity, wholeness and connection. In an increasingly de-humanizing world, Live Oak helps individuals more fully connect to the deeper parts of themselves and others. We emphasize fully integrating identity, roles and life experiences in order to maintain psychological health.
We recognize the uniqueness of each individual.
---
What works for one person may be very different than what works for others. We therefore conduct a very thorough assessment in which we take time to listen to all concerns and come to understand the unique history, background, culture, and current situation of everyone with whom we work. From there, we formulate a set of goals and identify the most effective methods we might employ to achieve them. Our clinical and educational practice is not limited to a "one-size-fits-all" approach. Rather, we incorporate various perspectives including systems theory, mind/body therapies, group therapy, cognitive-behavioral treatment, and expressive, developmental, psychodynamic and psycho-educational therapies.
We also recognize that each person may need to balance many identities at any one time (e.g. man, daughter, employee, Latino, Catholic), a feat that may at times be quite challenging. Our approach is to understand how these identities provide strength as well as vulnerability-for individuals, couples, and families.
We recognize the harm that comes from discrimination and stigma, and therefore practice psychotherapy, consultation, and training that affirms the value of difference.
---
We believe many individual, family, organizational, and community problems are not internal to a given person or group of people, but arise as the result of stigma or discrimination. In responding to the effects of stigma, people often find ways to cope that actually magnify feelings of shame, low self-esteem, and disconnection (to themselves and to others).
Our affirmative and inclusive approach is based on an understanding of an integrative change process, and therefore provides our clients (individuals, families, organizations, and communities) with opportunities to reduce the disintegrating effects of stigma and promote self-actualization and integration. We emphasize the extent to which growth and connection is enhanced more from our differences than from our similarities.
We are goal-oriented.
---
We like to know what our clients wish to accomplish so that we can evaluate our progress and ensure that we are working toward the same end. We can always change our goals, but it's imperative to agree on the direction in which we are headed.
We employ a strength-based approach that begins by respecting the courage it takes to attempt change.
---
In addition, we believe that everyone carries with them survival strategies that have served him or her well. Part of our work involves identifying and understanding past survival strategies-how and why they came to exist. In valuing them, we can then support change; letting go of old strategies that no longer serve us while simultaneously strengthening or developing those strategies that bring more of what we seek into our lives.
We recognize that real and lasting change requires action.
---
Although insight is helpful and certainly feels good, change occurs when we actually do something different. We may not only suggest different ways of looking at or thinking about a given situation, but encourage experimentation with different behaviors that reflect these new perspectives. Changes in behavior often generate more positive changes in our feelings and beliefs, and create new and better habits of living.
We also seek to ensure that changes occur beyond the psychotherapy, training, or consultation relationship. Toward this end, we may give "homework," begin to integrate community resources into the psychotherapy or training experience, and point out how to apply to daily life the changes obtained through psychotherapy.
We are systems-oriented.
---
We attend to not just what is happening within each individual, but what is happening between the individual and the other arenas or systems in one's life, such as family, community, friends, and workplace. No person, couple, or family can be fully understood without acknowledging how these forces influence our daily life.
We establish a partnership based on mutual accountability and trust.
---
Trust and safety form the foundation of our work. We will attend fully to our work and apply all of our professional skills, knowledge and experience toward achieving the goals we set. The partnership works best when we both agree to be honest and open, to be actively involved in our work together, and to abide by our agreements with each other. In this way, we establish a high level of trust that allows us to progress more rapidly.